Sound strange to you? Us too.
Until now, U.S families had lacked natural alternatives for 'sensitive' formulas - which come at a high cost and replace lactose with processed carbohydrate sources such as corn syrup solids, sucrose, or maltodextrin.
Parents deserve better. And here it is.
Kendamil Goat can be a gentle (and natural!) solution for common infant feeding problems.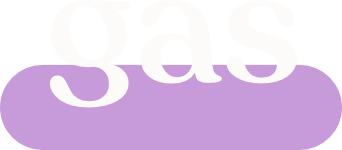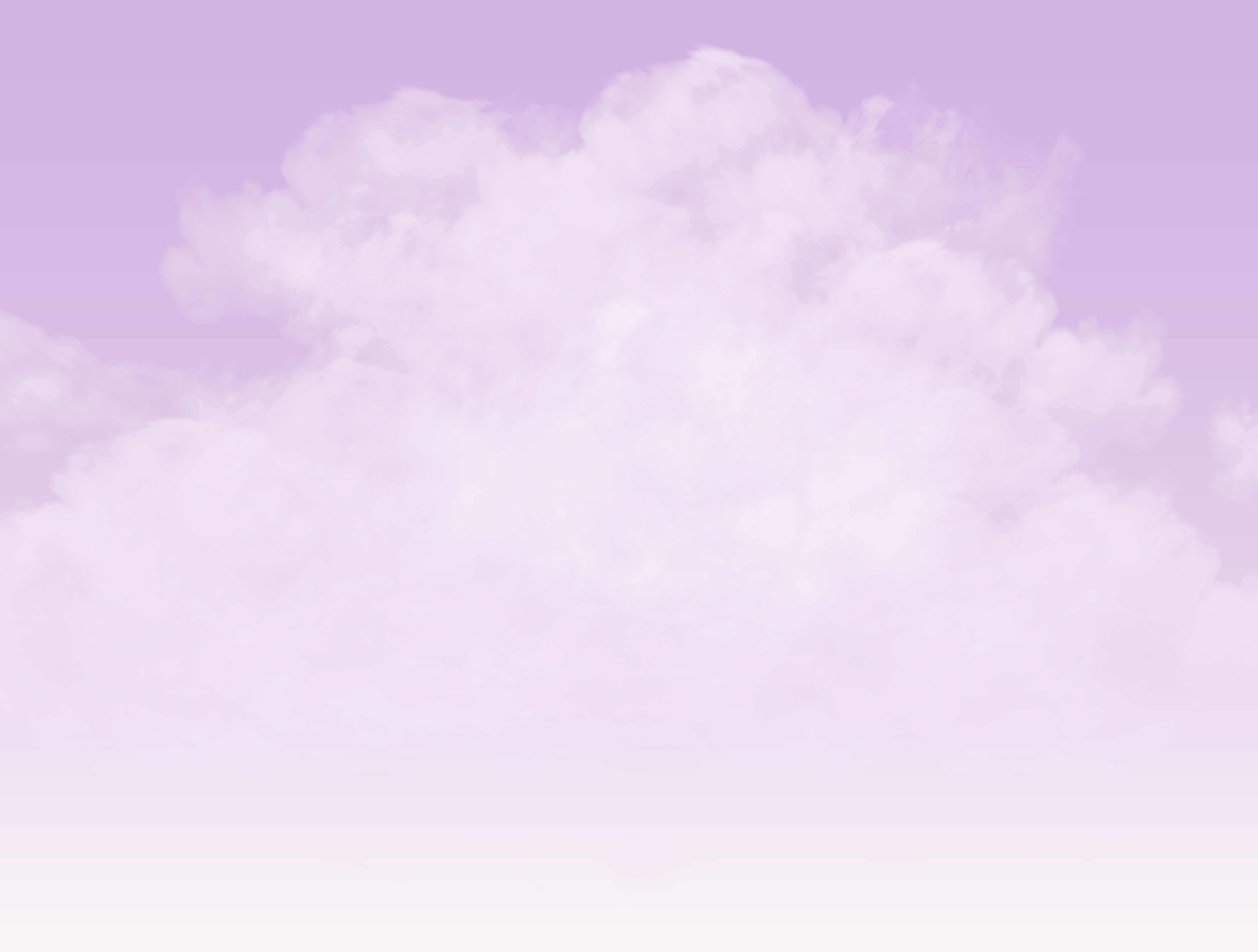 The unique protein composition of goat milk is easier to break down and digest (2).
Goat whole milk including A2 beta-casein protein, as identified within breast milk and which can be easier for infants to digest.
Softer curds smoothly and quickly pass through baby's digestive system.
Goat milk forms softer, looser casein curds for gentler digestion, naturally.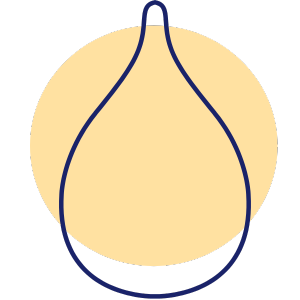 natural
whole goat milk and natural lactose. No corn syrups, no maltodextrin.
gentle digestion
thanks to A2 protein and smaller, softer curds (2)
immunity support
with 27% more selenium (found in breast milk) than cow's milk (3)
anti-inflammatory
goat milk has up to 10x more prebiotics than cow's milk (4)
Studies suggest goat milk formula's protein digestion and absorption more closely matches breast milk than cow's milk based formula (5)
Kendamil Goat uses natural goat milk fats with shorter fatty acid chains that can be easier for little tummies to break down when compared to vegetable oils (the typical source of fat in formula).
Our Goat formula also contains Lactose, which is the same digestible carbohydrate found in breastmilk. Most 'sensitive' and 'gentle' formulas reduce - or entirely replace - natural lactose with corn syrup soils, sucrose, or maltodextrin.
We believe families in the U.S. deserve better.
Did you know? Studies suggest only 0.001% of infants are lactose intolerant*
Clinical studies show the frequency and consistency of infant goat formula stools were closer to breast milk (6)
average stools per day
breast milk
goat formula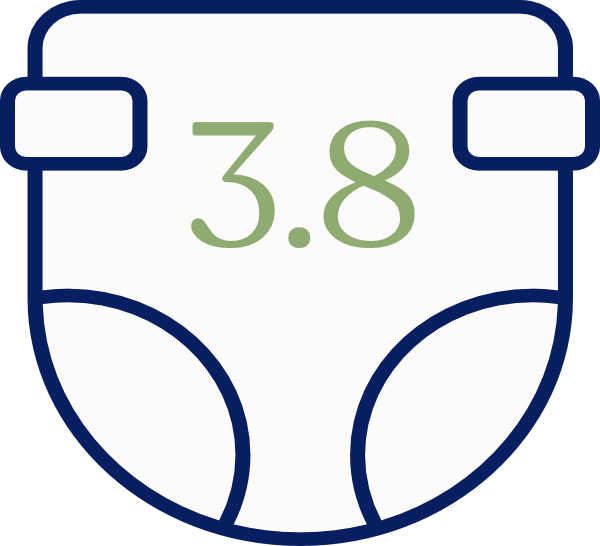 cow formula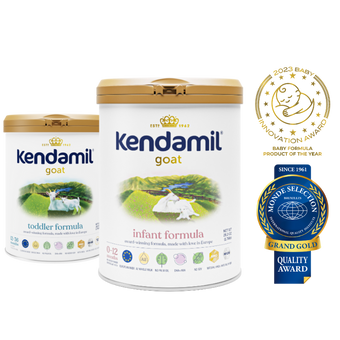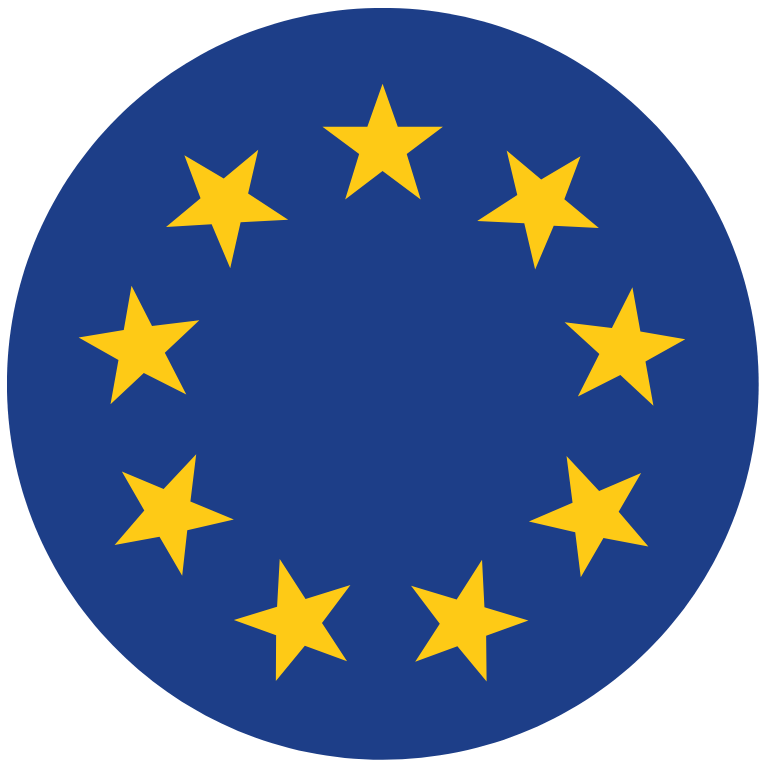 European-made
The What: Kendamil is Family owned and European Made!
The Why: While other formula brands are owned by large multinationals or financial investors, Kendamil is proudly 100% Family owned and operated. All of our infant formula is European made and meets the high standards set for infant formula by both the EU and United States.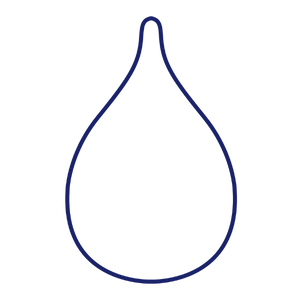 whole milk
The What: Kendamil uniquely uses Whole Milk as a source of fat
The Why: By using Whole Milk as our first ingredient and a source of fat in our formula, Kendamil has a naturally creamy taste and reduced levels of vegetable oils (which form 100% of the fat content in other formula) and is able to entirely avoid oils like Palm. It also means Kendamil includes naturally occuring MFGM (Milk Fat Globule Membrane as found in breast milk.).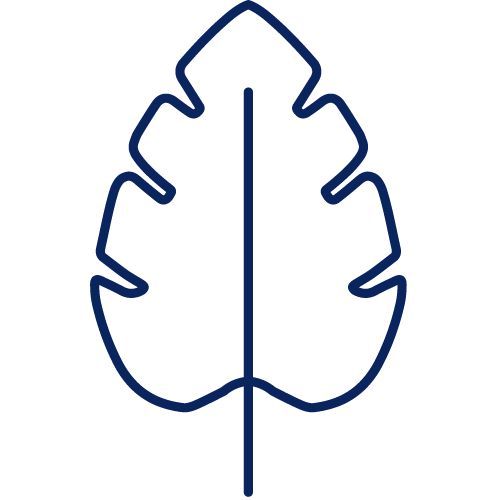 no palm oil
The What: Kendamil has NEVER used Palm Oil
The Why: Because of the scientific research indicating that Palm Oil can lead to the malabsorption of minerals in the gut as well as the negative environmental impact of Palm Oil, we have NEVER used it in Kendamil and we promise we NEVER will.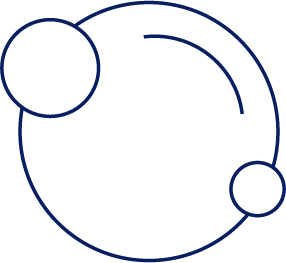 DHA & ARA
The What: Kendamil includes plant-based DHA and ARA as found in breast milk
The Why: Kendamil is proud to include European-levels of DHA and ARA, which studies show supports infant visual and cognitive development. Our DHA and ARA is proudly plant-based – avoiding the use of fish oil, fish allergens and overfishing of our oceans'
vegetarian
The What: Kendamil is Certified Vegetarian
The Why: By sourcing our Omega 3 from marine algae and avoiding animal rennet in our production process, Kendamil is uniquely certified Vegetarian!

with HMOs & Prebiotics
The What: Human Milk Oligosaccharides HMOs) are also found in human breast milk
The Why: Human Milk Oligosaccharides (HMOs) found in human breast milk play an important role in protecting gut epithelial cells, infant immunity, and are linked to the growth of healthy gut bacteria. That's why we add a prebiotic blend to our range of formulas to provide naturally occurring HMO content.
MFGM
The What: A complex mixture of fats, proteins and carbohydrates found in breast milk
The Why: Milk Fat Globule Membrane MFGM, naturally present in breast milk, is a complex mixture of fats, proteins, and carbohydrates that forms a protective layer around the fat globules in whole milk. Using goat whole A2 milk, Kendamil can retain many naturally occurring nutrients - such as MFGM. It also provides important benefits supporting baby's cognitive development, gut health, and immune system.
Your questions answered
Yes, it is. Kendamil is fully compliant with the FDA's nutritional standards for infant formula (as detailed within 21 CFR 107.100) and was among the first international suppliers approved by the US administration as part of Operation Fly Formula. 
As a company, we have 60 years of heritage manufacturing world-class infant nutrition products for families around the world. We are also in the final stages of our groundbreaking clinical trials which will ensure Kendamil is here for families in the US for the long term. This reflects our commitment not only to the US market but also to help parents in the short term and long term.
Glad you asked!
Goat milk formula is made with goat milk instead of cow's milk, with some formulas (including Kendamil) also using goat whey to match the protein ratio found in breast milk. The big difference between cow and goat milk lies in their protein composition. The naturally smaller and softer curds formed by goat milk is what makes goat milk easier for babies to digest. For babies with digestive issues such as colic, diarrhea, constipation, reflux, or spit-up, goat milk may offer a gentler, natural alternative*. Several additional benefits of goat milk make it a closer match to breast milk. Like breast milk, goat milk is lactose-based, so no need for processed corn syrups or maltodextrin. It also contains naturally high levels of selenium, an essential mineral that helps support baby's immunity. It also contains naturally higher levels of oligosaccharides (up to 10x more than cow's milk!), which supports baby's gut health. Sounds magical, right? Learn more about the benefits of goat milk by reading our story: Nature's gentle formula. Understanding goat milk formula and its unique benefits.
*Always refer to a healthcare professional before switching. FSA advice is that goat milk based formulas should not be given to infants with CMPA unless directed by an HCP.
Kendamil's unique whole milk recipe provides a more naturally-derived fat source for your baby and reduces the amount of vegetable oils in our formula (we proudly use no palm oil, fish oil, soy oil or GMOs). 
Whole milk also uniquely provides your little one a natural source of Milk Fat Globule Membrane (or MFGM as found in breast milk), as identified within breast milk and uniquely found in all Kendamil formulas.
Our Kendamil Goat milk also exclusively contains A2 beta-casein proteins, proven to be easier to digest for infants.
We are proud that NO Kendamil products contain palm oil (or fish oil or soy oil for that matter).
Studies have shown that the consumption of palm oil is linked to the malabsorption of minerals like calcium, leading to lower bone density. 
Sadly, palm oil has also been linked to devastating environmental damage, threatening our rainforest and wildlife populations. Choosing Kendamil means saying no to palm oil, for a recipe that is kinder to babies and the world they will inherit.
We generally recommend a transition period of 7-14 days to allow your baby's digestive system to completely adjust to a new formula, even if you are simply moving to another stage of the same formula brand. Gas, constipation, and fussiness are fairly common reactions to a new formula. Because of this, we recommend introducing the new formula gradually by slowly swapping bottles of the current or "old" formula with Kendamil, starting with the midday feeds first and not the feeds before bed. This schedule can be alternated a bit based on the number of feedings. as some infants will feed for more or fewer feeds than indicated below: 
Day 1: Feed #2 = Kendamil, remaining feeds are old formula
Day 2: Feeds #2 and #3 = Kendamil, remaining feeds are old formula
Day 3: Feeds #2, #3 and #4 = Kendamil, remaining feeds are old formula
Day 4: Feeds #1, #2, #3 and #4 = Kendamil, remaining feeds are current old formula
Day 5: All feeds = Kendamil
Number of feedings is based on Kendamil Classic Infant Formula's suggested feeding frequency in a 24 hour period for infants between 1-5 months of age.
You can switch to the new formula immediately and prepare all the feeds with the new formula on Day 1. Feedback from parents using Kendamil has shown that switching to all Kendamil bottles within 24 hours is feasible. However, for some infants, it might be easier for their digestive system to transition slowly as described above.
We do recommend speaking to your healthcare professional before making any changes to your little one's diet that you are concerned about.
Our formula is prepared using 1 scoop per 1oz of water. 
Don't worry about needing twice the number of tins though as our scoops are half the size of the standard US ones. 
As every baby is different, and we suggest following baby's feeding cues, how much you need will really depend on the feeding demands of your little one. 
As an example though, at a rate of 3-4, 4oz bottles a day, a can should last approximately 11 days.'
We hope that helps you with your prep and we wish you well in your continued feeding journey. 💙
We do not recommend storing pre-prepared bottles of formula in the fridge, as Kendamil follow the guidelines set down by the UK Department of Health that feeds are made fresh on demand.
Once the powder has been added to the hot water, the feed will be suitable for use for 2 hours. We would recommend that after this time any leftover product should be discarded.
Kendamil Goat formula can be found in Target stores nationwide and Target.com.
If you are interested in buying from our online store, we suggest signing up to our newsletter to receive updates on when Kendamil will be available to purchase online and more product updates. You can do this by entering your email on the footer of us.kendamil.com

Footnotes: (1) Strzalkowski et al. Protein and carbohydrate content of infant formula purchased in the United States, 2022, (2) Park 2007; Mestawet et al, 2014; Wang et al 2019, (3) Debski, et al 1987, (4) Gallier, et al. Comparison of the Bifidogenic Effects of Goat and Cow Milk-Based Infant Formulas to Human Breast Milk, 2020,(5) Han, et al. Association of infant feeding practices in the general population with infant growth and stool characteristics, 2011, (6) Han, et al. Association of infant feeding practices in the general population with infant growth and stool characteristics, 2011, (*) Always consult with your healthcare professional if you have concerns that your infant is suffering from Congenital Lactase Deficiency.